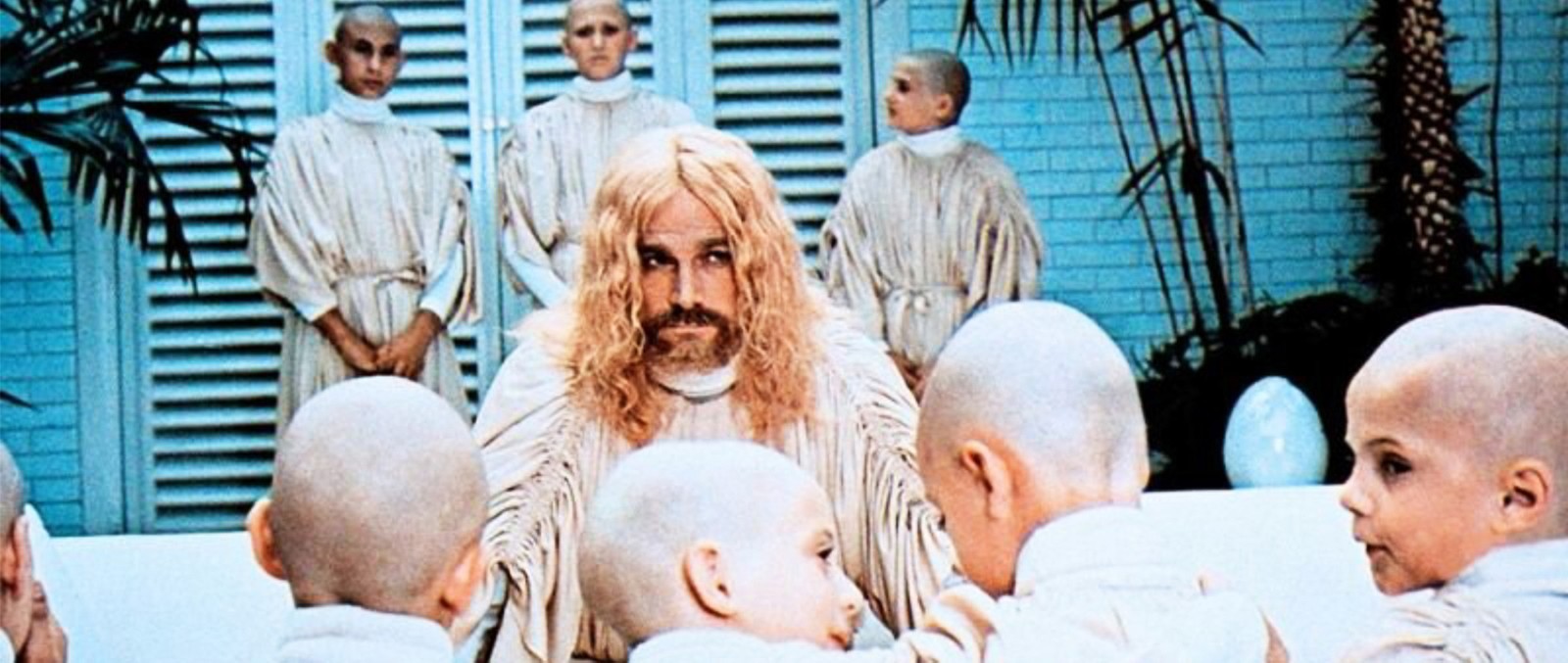 The Visitor
ITA 1979
Director:
Giulio Paradisi
Cast:
Mel Ferrer, Glenn Ford, Lance Henriksen
101 Min. | EF | Englische Fassung
Retrospektive
We start in a surreal landscape, way beyond time and space. Two figures clad in black frocks are facing each other, forever joined in the never-ending battle of good versus evil. A battle that will soon go into another round in Atlanta, Georgia: Barbara Collins has already born a daughter who will be an emissary of evil and now a secret society with contacts to alien forces want her got get pregnant again. Like »Beyond the Door« and »Tentacles«, »Visitor« is a typical product of the Italian film industry's 70s rip-off strategy. Director Giulio Paradisi fuses elements from Richard Donner's »The Omen« with motives from Steven Spielberg's »Close Encounters of the Third Kind« into a truly breathtaking trip. Even though it is impossible to follow the plot with all its absurd twists and turns, every scene develops a hypnotic pull that draws one deeper and deeper into an overwhelming psychedelic vision.