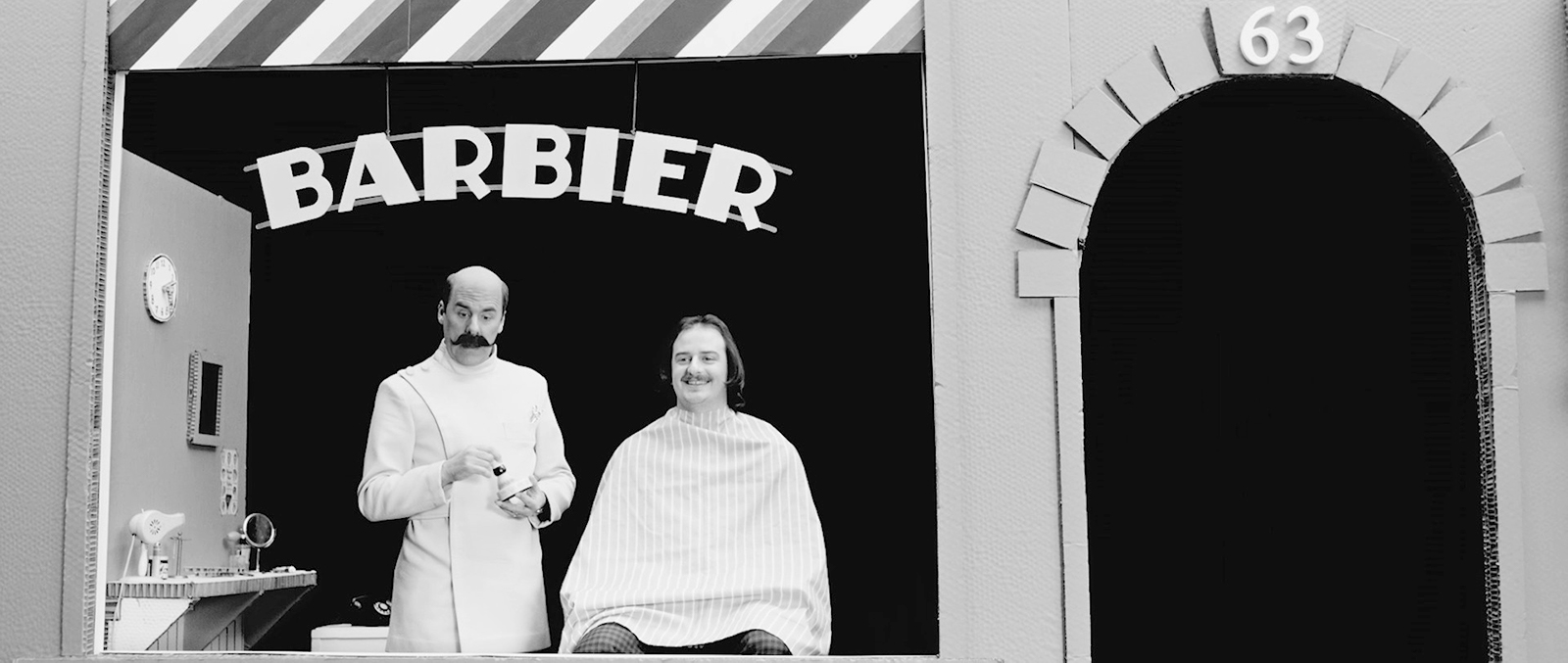 The Danger in Front
CAN 2021
Director:
Alexis Chartrand
Cast:
Bruno Marcil, Guillaume Cyr, Guillaume Lambert
18 Min. | OmeU | Original with english Subtitles
European Premiere
Shorts
While observing life outside his shop, a barber thinks he sees someone who is after his life and his family. Confronted with imminent danger, the barber decides to react. He has many options, however, and as his weapon of choice has only 6 bullets, he must weigh the consequences of each as exactingly as he grooms his customers.