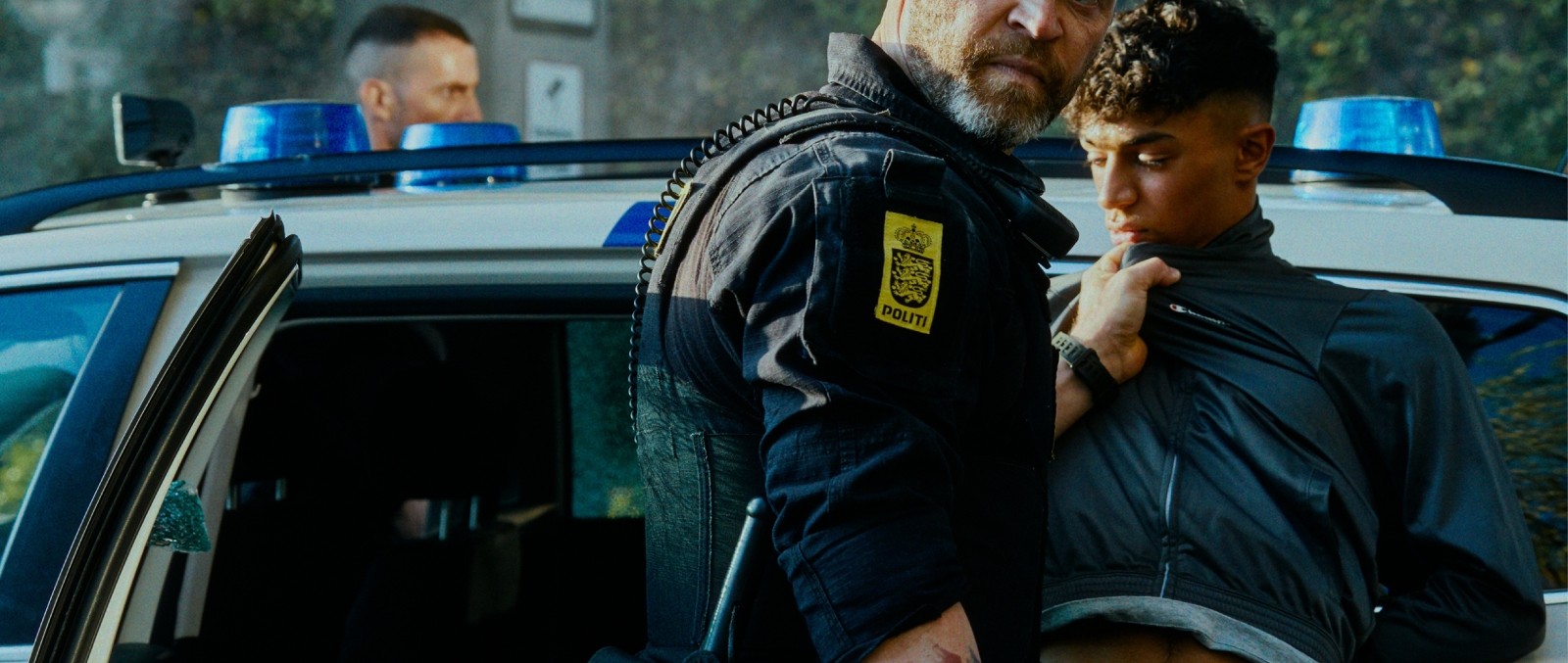 Shorta
DEN 2020
Director:
Frederik Louis Hviid ,Anders Ølholm
Cast:
Jacob Lohmann, Simon Sears, Tarek Zayat
108 Min. | OmeU
German Premiere
Independent
After a young migrant is badly injured while in police custody, violent protests are erupting all across a Danish urban ghetto. It is in this combustible climate that a young, idealistic police officer is partnered with an older, racist colleague. When they arrest a young hooligan, the situation escalades. Together with their captive they flee through the unfriendly concrete labyrinth of social housing, dodging bullets, Molotov cocktails and burning cars, while their surroundings increasingly turn into the frontlines of an escalating civil war. What starts like a counterpoint to Mathieu Kassovitz' perspective in »La Haine«, quickly turns into a highly combustible mixture of societal reality and perfect thriller. Breathlessly directed, atmospherically tight and full of unexpected twists and turns, »Shorta« brilliantly employs our susceptibility to prejudice. A modern, urban nightmare, reminiscent of John Carpenter's» Assault on Precinct 13«.